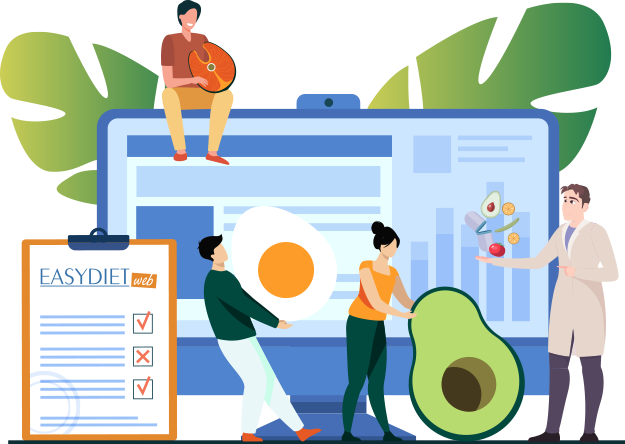 EasyDietWeb,
online platform for nutrition professionals.
cloud
Use it everywhere
It is possible to work remotely using any device connected to the Internet through a browser, while ensuring maximum security in protecting sensitive data. The solution provides a cutting-edge experience thanks to the constant implementation of new features, without the need to download any software. In addition, timely support is available if needed.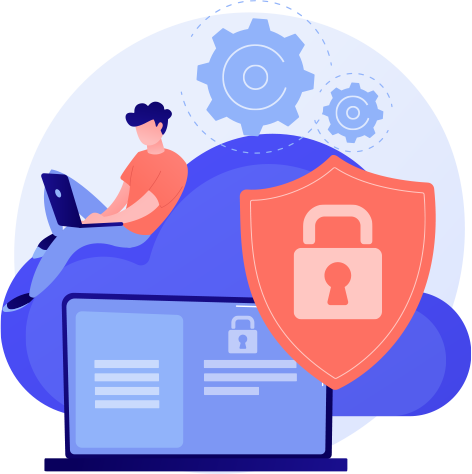 medical record
Medical record
With Easydietweb, you can keep track of your patients' medical history data, examinations, and anthropometric measurements. You can use skinfold thickness measurements or bioelectrical impedance analysis to calculate their nutritional requirements by selecting the appropriate calculation formulas.
viste dieta
Most viewed to compose the diet.
The composition of the diet is easier since you can work on individual meals, day by day, or on all the meals of a week or the entire diet. Copying and pasting meals, an entire day speeds up the formulation of the meal plan.
piatti & ricette
A new paradigm for composing diets. Insert dishes directly into the nutritional plan composition..
La nuova sezione piatti e ricette permette di utilizzare piatti derivati da ricette completamente personalizzabili nelle diete. Saranno usabili come se fossero alimenti sia nelle diete settimanali che in quelle a sostituzioni.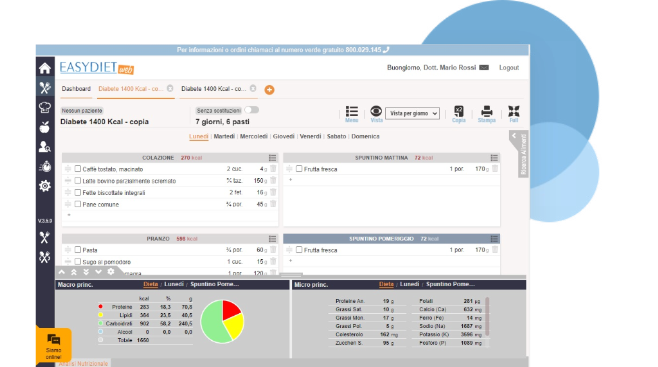 nutritional analysis
View on macro and micronutrients when creating a diet.
With Easydietweb, you will have a clear view of the energy intake and macro/micronutrient content of main food options as well as their alternatives. The summary, updated with each change, can be focused on individual meals, days, or the entire diet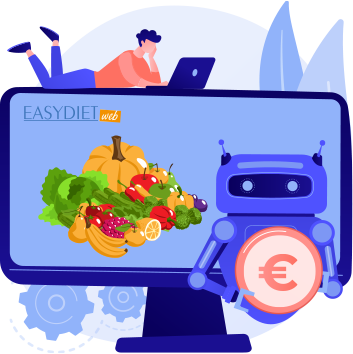 Discover the subscription
plans of EASYDIETweb.
Are you ready to try
EASYDIETWEB?
The basic version is free!